This article featuring Andy Tyler, recipient of the CMC Foundation's Storm King 14 Memorial Scholarship, first ran in the Glenwood Post Independent.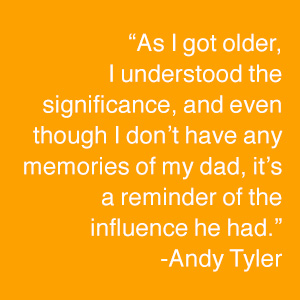 When Tulane University student Andy Tyler began looking at internship possibilities for the summer before his senior year, it seemed only natural that he would end up in western Colorado, where he was born 21 years ago.
"For a number of reasons it just made sense," said Tyler, who is studying public health and political science and is now completing his internship at the Mesa County Health Department in Grand Junction.
"I already knew a lot of people out here, including some I hadn't seen in a long time … and, of course, with the 20th anniversary coming up," Tyler said of the July 6 anniversary of the tragedy on Storm King Mountain west of Glenwood Springs, where a wildfire in 1994 took the life of 14 wildland firefighters, including Read more